LOGITECH™ RALLY MOUNTING KIT 939-001644
RM1,19900 MYR

RM1,199.00 MYR




Please call us for stock availability.
---
Share on Whatsapp
---
LOGITECH™ RALLY MOUNTING KIT 939-001644 (LOCAL WARRANTY IN Malaysia)
Custom mounts for a sleek installation and secure cabling
Securely position Rally Camera on wall or near ceiling
Low-profile speaker brackets provide "floating" appearance
Secure connections with robust cable retention brackets
A SLEEK, SECURE, FLEXIBLE MOUNTING SYSTEM
Invertible camera bracket supports wall mounting and near-ceiling
installation Cable retainers for Table Hub and Display Hub keeps cables plugged in
Ventilated brackets secure Hubs under the table or to the wall
Low-profile speaker brackets for a floating appearance
CABLE RETENTION BRACKETS
Guard against accidental disconnections and related trouble tickets while keeping cables neat and tidy.  Each two-piece bracket mounts near the Display Hub and Table Hub to keep the power, A/V, and data cables securely plugged in.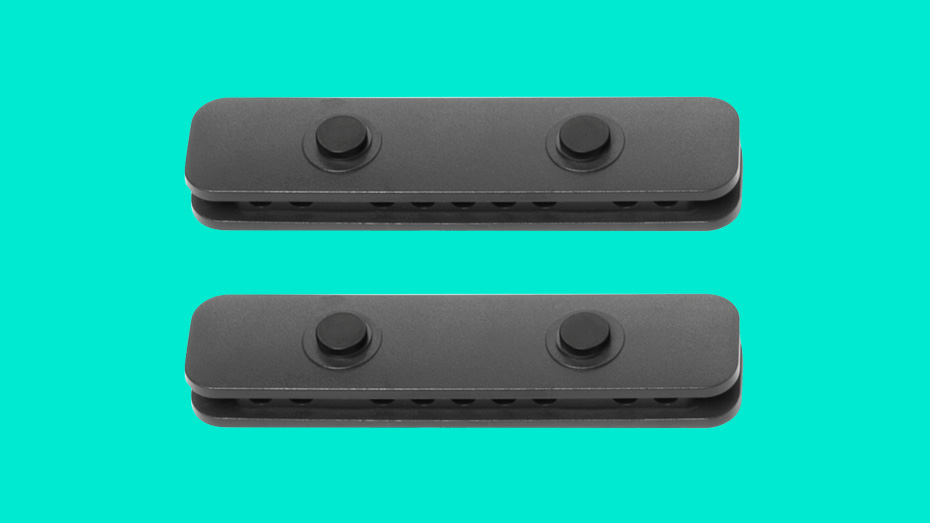 DIMENSIONS

Speaker Bracket

Height x Width x Depth:
36 mm x 266 mm x 8 mm

 

Camera Bracket

Height x Width x Depth:
63 mm x 109 mm x 166 mm

 

Table Hub Bracket

Height x Width x Depth:
12 mm x 164 mm x 115 mm

 

Display Hub Bracket

Height x Width x Depth:
12 mm x 164 mm x 115 mm

 

Cable Retainer

Height x Width x Depth:
23 mm x 164 mm x 38 mm




SYSTEM REQUIREMENTS

Note: Rally Mounting Kit is designed for Logitech Rally systems only. A different mounting system is included with the standalone USB Rally Camera.

 

PACKAGE CONTENTS

Speaker Bracket x 2
Camera Bracket

 x 1 

Table Hub Bracket

 x 1

Display Hub Bracket

 x 1

Cable Retainer x 2
Fasteners x 1
Documentation x 1




WARRANTY INFORMATION - 

2-Year Limited Hardware Warranty
PART NUMBER

 

- PN: 939-001644
RELATED PRODUCTS
---
We Also Recommend