Description
Synology DiskStation DS1019+ ( Local Warranty in Malaysia )

Versatile Storage in a Compact Desktop Chassis
DS1019+ is an ideal companion for SOHO users and IT enthusiasts to accelerate productivity and experience smooth multimedia streaming. It supports versatile applications including collaboration, file sharing, virtual machine deployment, and data backup solutions, bringing flexible customization to suit your need.
A Perfect Mixture of Scalability and Performance
DS1019+ comes with dual native M.2 NVMe SSD slots, allowing you to build NVMe SSD cache without occupying any of the drive trays. You can also scale up to 10 drives with one DX517 expansion unit, seamlessly expanding your storage capacity.
Ultimate Backup Solution
DS1019+ integrates various backup applications into an intuitive user interface, offering durable storage technologies to safeguard your valuable data on any device.
Stream content to your TV
Turn your Synology NAS into a home media hub and stream your digital contents to computers, mobile devices, Samsung TV, Apple TV, Google Chromecast, and DLNA devices.

Btrfs: Next generation storage efficiency
The Btrfs file system introduces cutting-edge storage technologies and optimized snapshots to prevent data corruption and reduce maintenance overhead. While ensuring high-level data integrity, it also offers flexible, efficient data protection and recovery tools. Learn more

Flexible Shared Folder/User Quota System provides comprehensive quota control on all user accounts and shared folders

Snapshot Replication provides schedulable and storage capacity-saving data protection with 1,024 shared folder backups and 65,000 system-wide snapshots
File or folder level data restoration makes data recovery fast and flexible
Automatic file self-healing detects and recovers corrupted files without user intervention
Hardware Specification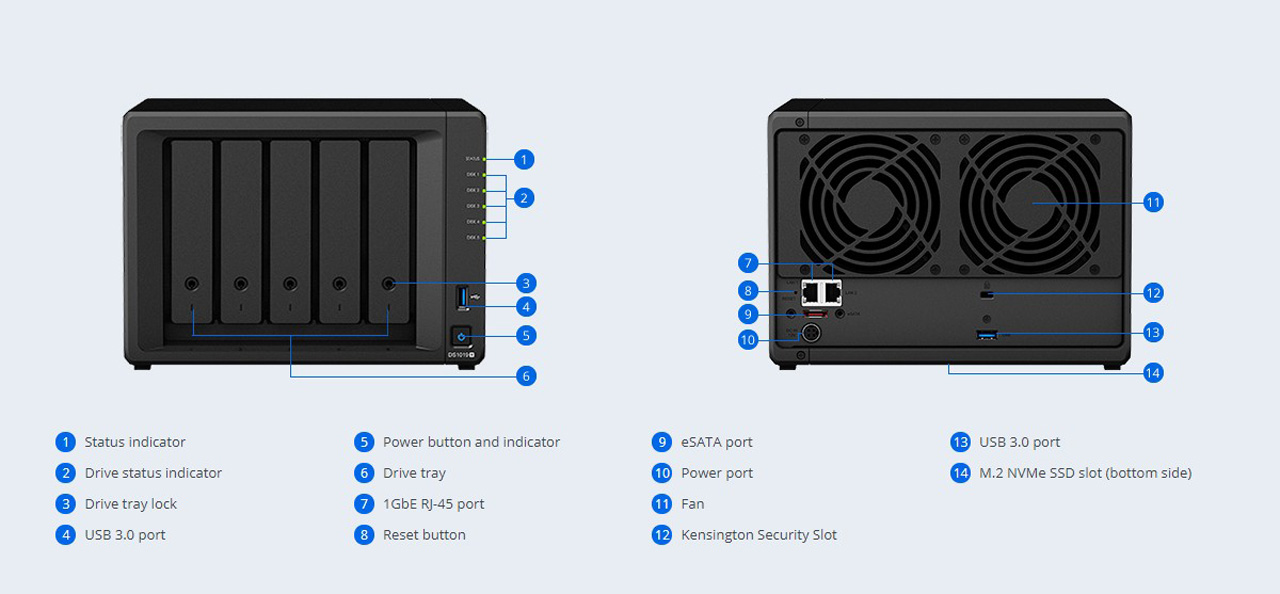 Data Sheet

Synology DiskStation DS1019+ Data Sheet

Video Review

Other Model

Other Brand

You may also visit our online shop www.winpro.com.my

PS : Price above not included harddisk
       All Store B2B order 3-4 weeks
Interested to know we can help you to leverage on IT to improve your business productivity, scalability and profitability?

Contact us now