Description
Jabra Speak 750 MS Bluetooth Speaker (7700-309)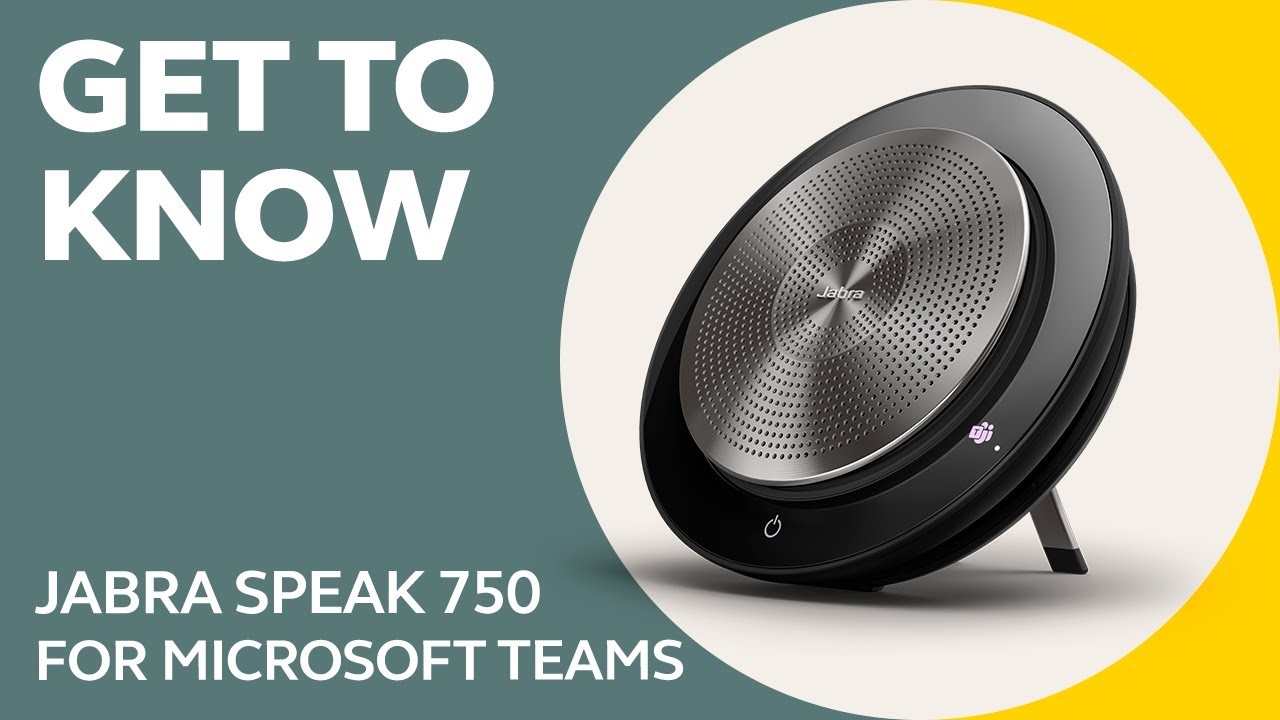 Engineered to power your meetings with seamless, premium audio.

    Hear and be heard when it matters
    Certified for Microsoft Teams
    Works with all leading UC platforms
    Plug-and-play for instant collaboration


Hear and be heard when it matters

Hold completely natural conversations via speakerphone as both sides of the conversation are transmitted at the same time, allowing conversations to flow just as they do in person.

Certified for Microsoft Teams

Built to fit in with the way the modern world works, the Microsoft Teams variant has a dedicated LED button that flashes for notifications. Tap to join meetings and use it to see when you have missed calls or voicemails.

Plug-and-play for instant collaboration

Simply being able to plug-and-play to your laptop, smartphone or tablet, using either USB or Bluetooth, makes collaboration so much easier.

HD Voice

HD Voice/wideband audio gives you superior sound for the best voice collaboration - making sure that everyone is heard with crystal clear clarity.

Full Duplex

Full duplex audio allows everyone to speak and be heard simultaneously. Fewer interruptions, better conversations and more effective collaboration.

Music

With more power than ever before, the Hi-Fi-grade speakers play music without distortion at maximum volume levels. Pair two Jabra Speak 750 devices together for a full stereo experience.

See the full picture, hear the full story

Bring your huddle room to life. Jabra PanaCast is engineered to be the world's first 180° Panoramic-4K plug-and-play video solution. It is the perfect partner for the Jabra Speak series.
What's Better About Jabra SPEAK 750 MS?
If your organization uses Microsoft's enterprise messenger, Skype for Business (previously Lync), you will be better off buying Jabra SPEAK 750 MS since it's preconfigured to set itself as the communication tool's default device.
Who Should Buy Jabra SPEAK 750 MS?
As we have discussed and mentioned in this review, I'll highly recommend the Jabra SPEAK 750 MS if your organization is using Microsoft Skype for Business or Lync as a tool for Unified Communications. Why? Skype is fully compatible with this variant and will select the device automatically when the program is launched.